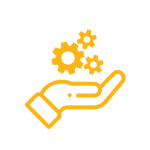 Track & Maintain Assets
Take control through the Asset Register​.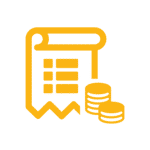 Cost Reduction & Budget Control
Transparency enabled cost control​.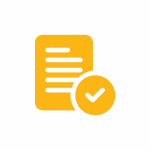 Work Order Management
Work orders and work requests generation.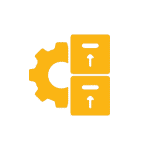 Inventory Management
Control over inventory and purchase orders.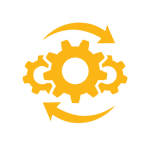 Reduce Downtimes & Boost Performance
Prevent failures thru preventive maintenance.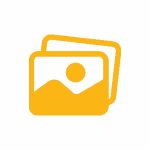 Interactive Plans
Visualize your asset data on a floor plan, site map, or other image.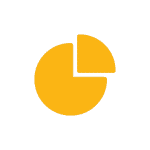 Reporting Tools
Analyze trends and make decisions with robust reporting tools.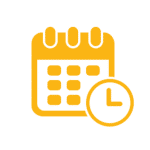 Scheduling
Enhance work order management to boost team performance.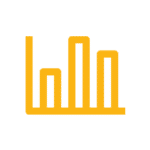 Gain Insights
Data driven insights to save maintenance cost with our software.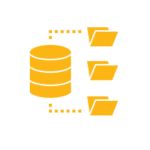 Easy to integrate
Easy data integration from other systems to maintenance software.
Maintenance teams can make a BIG impact with
TITAN CMMS
Maintenance teams around the world have saved millions of dollars and thousands of hours by using CMMS and achieving:

Increase in maintenance staff productivity.
Reduction in parts replacement costs.
Reduction in energy costs.
Candle Threads
Customer Story
We have reduced our yearly maintenance budget 25%-30% by efficiently planning the maintenance and productively use our resources with TITAN. We have improved resource utilization up to 60% and we have reduced 40% work force allocated for maintenance. maintenance is not centric to specific person but anyone who uses TITAN can fix most problems. We have reduced downtimes of production by 50%. Maintenance couldn't have been a simple job without TITAN.​
MUDASSIR SALEEM (Managing Director of Salim Winding) – Candle Threads 
Dashboard
Dashboards are visualization of your assets and maintenance data for online analytics and monitoring. one dashboard can replace number of reports. TITAN – CMMS provides some predefined dashboards that display data according to user privileges. apart from that customized dashboards can be configured according to user requirements.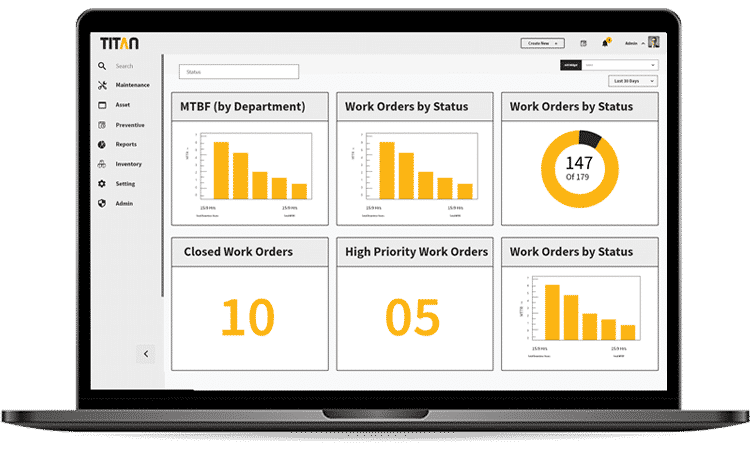 Asset Management
IIoT